Rental Casa Ospelia has won the Zoover Silver Award 2015!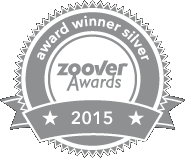 Rental Casa Ospelia in Casfreires has won the Zoover Silver Award 2015. Previously this award had the status Highly Recommended. Casa Ospelia received the award certificate during the awards ceremony in the Winkel van Sinkel in Utrecht.
Ratings previous years      
Rating end 2011:  9.0
Rating end 2012:  8.8
Rating end 2013:  8.8
Rating end 2014:  9.0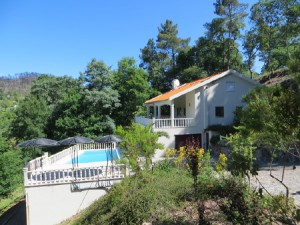 Aspects of rental Casa Ospelia Portugal
Appreciation:  9.2
Location:  8.9
Value for money:  9.0
Child friendly:  8.6
Interior:  8.6
Space:  9.5
Swimming pool:  9.2
The Zoover Awards 2015
The Zoover Awards were created to give recognition to high performing holiday accommodations in the Netherlands and beyond. In the Netherlands, Dutch consumers have rated more than 7,500 accommodations on Zoover.
The top 25 accommodations in each category qualify for a Zoover Gold Award. The number 1 in each category may call themselves best in the Netherlands.
In addition to the Zoover Gold Award there are also Silver and Bronze certificates for highly commendable and commendable performing accommodations.
This year the Zoover Awards were awarded in no less than 60 countries. This year also saw Zoover Awards being given for smaller categories such as holiday homes, villas and castles. The results of these are available from 22nd April at: www.zooverawards.nl.
"Met pijn in ons hart nemen we afscheid van deze heerlijke plek. De rust, de privacy, het heerlijke zwembad en de omgeving. Van Lidia van de camping hebben we mooie routes gekregen om te rijden, we hebben vanuit daar wandelingen gemaakt, de pizza-avond bijgewoond en op maandag een kippetje gehaald. Ook wij hebben afgesloten bij restaurant Adega (wel reserveren!) De king prawns zijn daar een aanrader en ook die moet je vooraf bestellen. Bedankt voor alle goede zorgen".